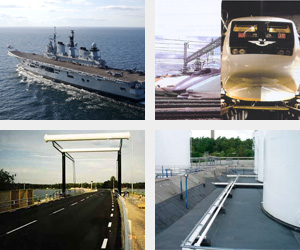 Welcome to Procoat

ProCoat is a unique rubber modified polyurethane coating including finely ground rubber from recycled tyres. ProCoat is solvent free and based on renewable raw materials. By adopting the ProCoat material we give the user a solution to meet increased demands on usage of re-cycled materials.

ProCoat is sprayable and designed to protect your metal, concrete or wood constructions from corrosion, wear and sound. ProCoat has successfully been used in different Marine, Vehicle and Infrastructure applications.

Take a look above for examples and applications within each branch and learn more about the ProCoat material, methods, application and our spraying equipment.